Peter Shear is a painter living and working in Bloomington, Indiana.  He was born in Beverly Farms, MA in 1980.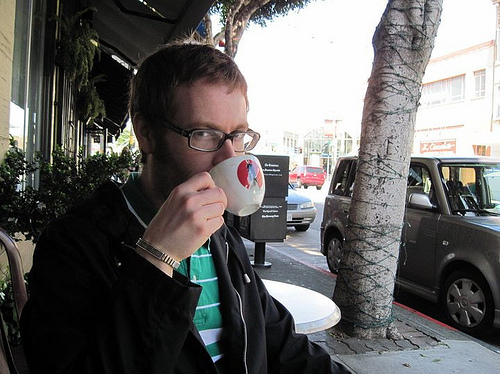 Tell us a little bit about yourself and what you do. I'm an artist living in Bloomington, Indiana. I cook at a restaurant, walk around…
If you had to explain your work to a stranger, what would you say? It depends on the stranger. To my ideal stranger I might say that I'm involved with getting an image down that's both arresting (easy to do) and surprising (hard to do). It's low-tech, small and without much finish.  It's a mostly honest artifact and it's unimportant that I made it. What is important is that the works contain a problem—maybe one with no solution but still rewarding to spend time with. I like an image that quickly enters into viewers' awareness, then migrates to the subconscious for more serious mind control. Art isn't for everyone but I think those not normally receptive to or living near high concentrations of the stuff can still be affected. I like the idea of a hostile or indifferent audience.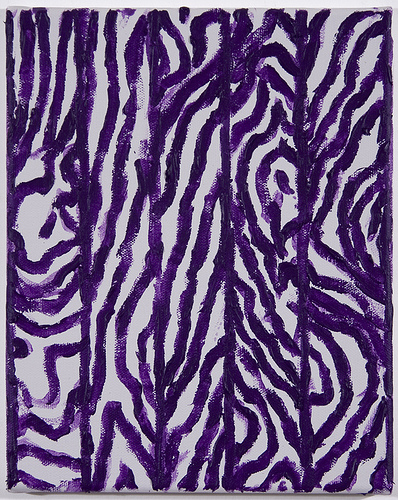 What materials do you use in your work and what is your process like? I paint (most often with acrylics or gouache) sitting at a table. The small canvases (8" x 10" is a favorite format) make painting feel a little like writing and the finished products are starting to look like book covers or small signs. Like the painting is an advertisement for itself.
What kinds of things are influencing your work right now? I take many permissions from the poetry world. I'm not a great reader but I'm interested. Tumblr is a sign of the times. Folk art textiles turn me on. Images that hold a collective memory, that are worn down to an essential are so instructive.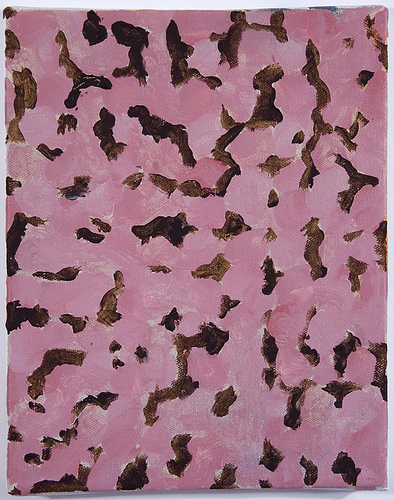 How did your interest in art begin? When I was 12 and 13 I wanted to be a political cartoonist. A few years later I saw Cindy Sherman's retrospective at the MCA in Chicago—a big, weird moment.
How has your work developed within the past year? Becoming a little more disciplined about killing off the B+/A- stuff has been a disgusting experience and now I'm addicted. As the work has grown less precious it's gotten stronger.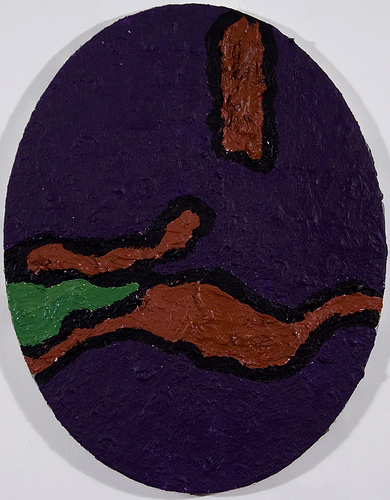 How has living in Bloomington affected your art practice? Bloomington is great if you're into space and time. A slight job is enough to live on. One can be still be poor and live well in Bloomington and there's no shortage of interesting poor people marinating here. The obvious downside is that the communities of visual artists I'm most in sympathy with are elsewhere, off in some city. So I miss the art party but can still enjoy pictures of it online. A mostly happy compromise.
What is one of the bigger challenges you and/or other artists are struggling with these days and how do you see it developing? I struggle to understand the current function and functionality of art education in this country. The pressure on young artists to finance at enormous risk an MFA from a blue-chip school is insane. We have alternatives worth rediscovering. Maybe more artists of my generation will skip the pedigree and practice without a license—kicking against the Academy is always the right thing to do (see history). Strange to gush about the Internet in 2012 but its leveling effect is an art-historical development just beginning to be felt.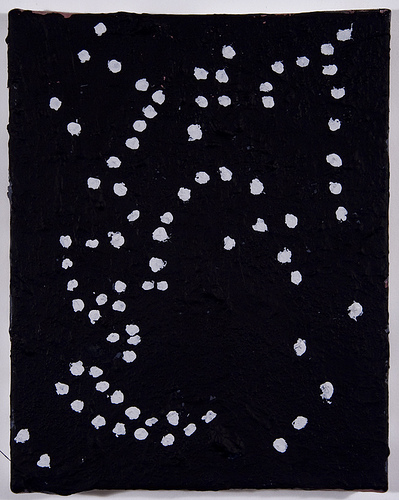 What are some recent, upcoming or current projects you are working on? I have an ongoing series of pop-up shows titled FEELINGS with photographer Justin Clifford Rhody.  FEELINGS 3 is a go for Spring 2012. Our bodies of work are really contained but there's a slight overlapping of visual data I enjoy seeing.
What artists are you interested in right now? Artists get stuck in my head. Some working today: Charline von Heyl, Andrew Masullo, John Wesley, Nicole Eisenman, Keith Mayerson, Robert Gober. They've all made work I've looked hard at repeatedly and which is folded into my own. There is a tautness they share which is something I'm always pursuing—insistent, alien signs.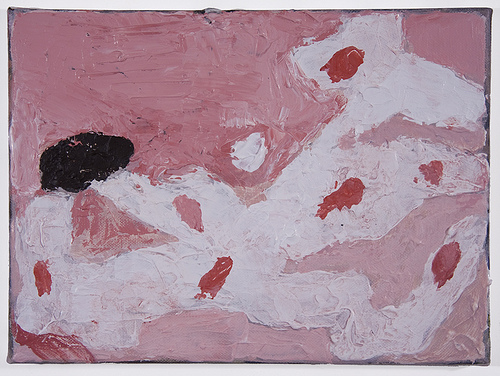 What was the last exhibition you saw that stuck out to you? Jasper Johns's 'Gray' was the last time I felt an exhibition all over; the scary ambition, focus and seriousness of his project made it a daunting show. I saw it at just the right moment.
What are you really excited about right now? I love that Gober is curating Forrest Bess in the upcoming Whitney Biennial, especially after his involvement with Charles Burchfield's work. All three are darlings of mine.