Chris Duncan is an Oakland-based artist who employs repetition and accumulation as a basis for experiments in visual and sound based media. Often in flux between maximal and minimal, Duncan's work is a constant balancing act of positive or negative, loud or quite, solitary or participatory and tends to lead towards questions regarding perception, experience and transcendence.
Outside of his studio practice he organizes events and runs a small artist book press and record label called LAND AND SEA with his wife. Duncan earned his BFA from the California College of Arts and Crafts and his Masters Degree in Art Practice from Stanford University.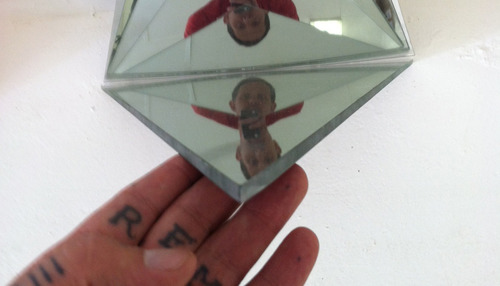 Tell us a little bit about yourself and what you do. I was born and raised in Bricktown, New Jersey, spent some years in Newark Delaware and in 1995 moved to Northern California—first Lake Tahoe then San Francisco. I currently live and work in Oakland, California. I got my BFA from the California College of Arts and Crafts and recently completed my MFA at Stanford University. I have a varied approach to art. I make paintings, books, records, prints, installations, sculpture, interactive work, participatory performance, collaborative projects and a pretty good vegan BBQ. My practice is generally processed based. I am interested in transcendence by way of the accumulation of simple gestures. I employ that notion to a variety of media and situations, basically to see what happens. I tend to resist doing things the "right" way in order keep a sense of discovery intact. For me, the experiment is just as important, if not more so than a finished piece. I have a healthy call and response with my work, where results lead to new directions. All that said, I think about, am inspired by and use: light, shadow, reflections, sound, group activities, pattern, color, utilitarian materials, my record collection, plaster, tape, minimalism and maximalism. Outside of my studio efforts, I run a small press/record label with my wife called LAND AND SEA. Under that moniker we release artist monographs, records, limited editions and organize events and gatherings. It's important for me to have a balanced practice with multiple outlets where I focus on not just my work, but others as well.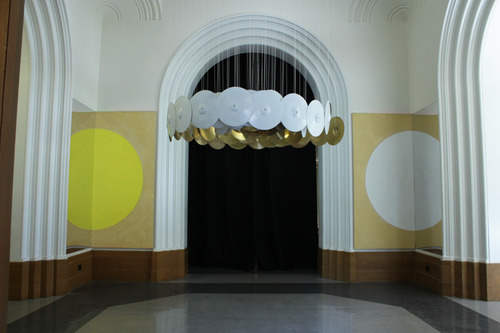 How did your interest in art begin? Like many folks my age, mid to late 80's skateboard and hardcore/punk culture and aesthetics turned my head towards art. I don't know how many times I traced Pushead drawings found in thrasher magazine, or skate graphics like the Tommy Guerrero dagger or Rob Roskop weird faces. I forget the name of the guy who did all the early Santa Cruz graphics…but man, he was one of the best. Equally, I spent time studying and poorly interpreting hardcore flyers and record covers. Token Entry "Jaybird", Life's Blood "7", Crumbsuckers, the Dag Nasty "Head" the Youth of Today "Fist" and amongst others are the things I butchered. Those drawings were terrible and amazing at the same time. I wish I still had them and am sort of thankful that I don't.
Eventually a friend from back east moved to Oakland for a little while named Sean Greene. Sean is a great painter, and the first person whose art practice I paid attention to. It was exciting to watch him make things. He inspired me to want to make things too. I got a job at an art store. Within a year or so I was enrolled at CCAC. I knew a lot of creative folks growing up, musicians, zine makers, and designers: people doing it. In many ways, I was so intimidated by them. So much so that I never considered even trying to make anything. I did not want to do something stupid and embarrass myself. Now I am very comfortable with that notion. It took me a long time to trust my own voice and to understand the value of not giving a fuck in the best way possible. I am a late bloomer.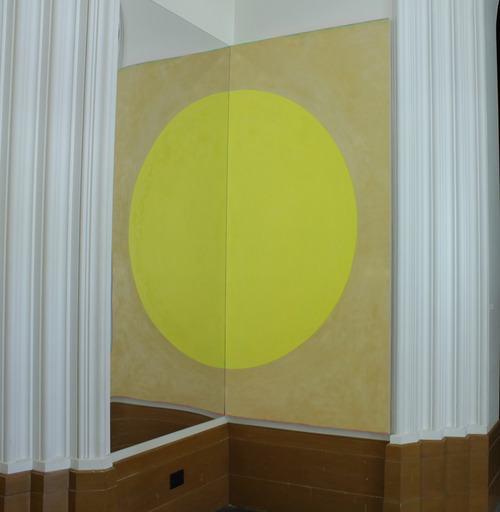 What kinds of things are influencing your work right now? The passing of time, the sun, music and clouds are influencing me right now. I would say the sun and time passing are synonymous for me in regards to two recent bodies of work: "One Year of the Sun Post-Rapture" and "Skylights". I have been fascinated with and making work ABOUT the sun for many years ("One Year of the Sun"). It was not until about a year ago it dawned on me that I could make work WITH the sun ("Skylights").
"One Year of the Sun Post-Rapture" began on March 21, 2011, the day when the "Rapture" was supposed to occur. In the early months of 2011, the Bay Area was punctuated with billboards and advertisements regarding the Rapture. The Rapture is a belief prevalent amongst fundamentalist Christians that predicts that with the second coming of Jesus; he will raise his true believers up to heaven but destroy the earth and non-believers with it. Harold Camping, a Christian radio personality from Oakland California, asserted that the world would come to an apocalyptic end on May 21, 2011. As time ticked closer to his proposed end date, stories of people selling their possessions and homes in preparation for their rise to heaven emerged. Having a general sense of contempt for organized religion, I prepared a response. So, on May 21, 2011, I started a photo-based project called: ONE YEAR OF THE POST- RAPTURE (MAY21ST 2011- MAY21ST 2012). Once a day for a year, I pointed my camera to capture and celebrate the most real, consistent, and powerful thing humans have known: the sun. So the piece is made up of three hundred and sixty five 10×15″ photos of the sun and the sky, showing weather patterns, flares, and one year of looking up.
The "Skylight" works came about unintentionally. Here's the story: In the winter my bedroom gets really cold. We have a space heater but there are several windows that create an intense draft and it seems that no matter how many blankets we have on our bed it's just ridiculously freezing. So, two winters ago we decided to cover the windows with quilts—both for bedroom aesthetics and to attempt to kill the drafts. We have been collecting quilts for the awhile and have a pretty sweet collection. The quilt placement helped tremendously! Warmth! Once winter came to a close we removed our quilts and noticed these bleached out lines from the light leaks of the blinds in our windows. They were actually extremely beautiful and that was the moment it dawned on me that I could use the sun rather than attempt to mimic it with my own fabricated iconography.
I think both types of work are valid. However the simplicity that goes into this body of work, the removal of other materials (paint, ink, wood, plaster, resin etc.) to focus strictly on fabric, time passing and direct sunlight is extremely satisfying. For the first 5 pieces of this type of work I covered skylights—hence the title, for 4-8 months at a time. The result is this interesting crossroad between painting and photography. It feels pretty exciting. What I am interested most about this work is that it is about time. There are no accelerators involved, such as photo emulsion or bleach. It's just the power of the sun, fabric, and time passing. In some ways I am reacting in opposition towards the speed in which most things occur these days. Everything is happening so fast, it's hard to comprehend. I have created a set of guidelines that are forcing me to slow down and pay attention. I want to honor time.
I often think of this line from the Lungfish song "Descender":
"…She said: I want these cuts on my feet, man gotta become sensitive as I can…"
MUSIC- here are a couple moments in sound that I think about:
-Boredoms -88 boadrum performance at the La Brea Tar Pits in LA. August 8, 2008.
-Steve Reich-Music for 18 Musicians
-David Tudor-Pulsers
-Brian Eno-Discreet Music
-Laraaji-Ambient 3-Day of Radiance
-Terry Riley-Rainbow in Curved Air
-John Bender-I Dont Remember Now.
-Laurie Spiegel-The Expanded Universe
-Arthur Russell-Calling out of Context
-Gyorgy Ligeti-Poeme Symphonique for 100 Metronomes
-Karen Dalton-In My Own Time
-Just about anything on Soul Jazz Records
-Born Against-The Rebel Sound of Shit and Failure
-Mountains-Air Museum
-Void
As far as the other influences, I pay attention to how my kids experience and relate to the world. The awe and wonder they receive from some of the simplest things—I want to have those experiences too. I think there is an intelligent way to achieve this. I want to function in a space that allows things to be, without the notion of trying to dissect everything till there is no magic left. I want to be mystified-often.
Then there's CLOUDS. Seriously…clouds. Have you looked up recently? Clouds are by far some of the most interesting and mind blowing phenomena out there.  They're always changing, always moving, beyond concept and continually shifting compositions. Clouds always mystify me and I try to learn from them as much as I can. When I am down and lacking ideas, I look up.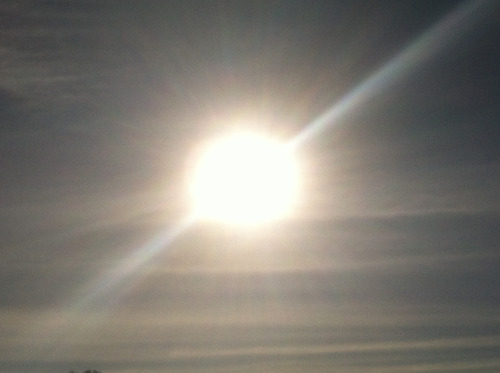 What do you want a viewer to walk away with after seeing your work? The only thing I hope for from a person viewing my work is engagement. What they walk away with is far beyond my control and I don't have much of an interest in attempting to steer someone in one direction or another. It seems futile and my intentions (if revealed) for making something might ruin someone's interpretation or story they create. Their story is more interesting to me than mine. People bring their own experiences to how they navigate the world and seeing/hearing art is no exception. They will define it for themselves. By trusting the viewer and myself, I am offering a shared experience and equal exchange. That's something I am interested in perpetuating. Its a two-way street.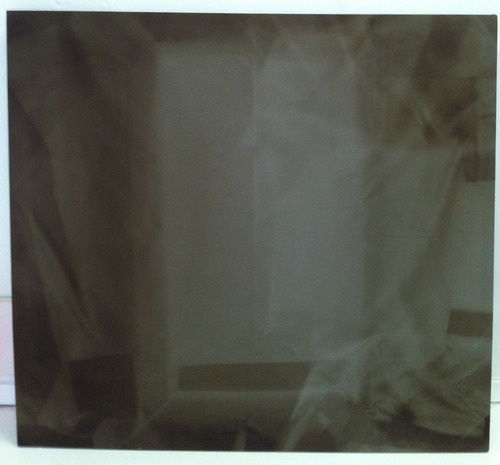 What are you reading right now? I have been interested in learning the history of our continent through the lens of the indigenous peoples that live/lived here and are/were directly impacted (to put it lightly) by colonization. In some ways I am trying to understand the ground I stand on. I reread Black Elk Speaks this summer as I drove across country and made my way to the massacre site at Wounded Knee on the Pine Ridge Indian Reservation in South Dakota. It was heavy, sad and complicated to have a physical perspective to this book I have become so familiar with. It was important. I don't really know how to talk about or process my feelings about our history, which hinges on such indiscriminate death and destruction, but I am very interested in learning about it. I think it's the right place to start when considering current events. If anyone is looking for something to read I highly recommend Black Elk Speaks and these books as well:
The Way to Rainy Mountain by Scott Momaday
Bury My Heart At Wounded Knee by Dee Brown
Sun Chief-The Autobiography of A Hopi Indian
As far as art type things go:
Seeing Is Forgetting The Name Of The Thing One Sees (Robert Irwin) by Lawrence Weschler is never far from me.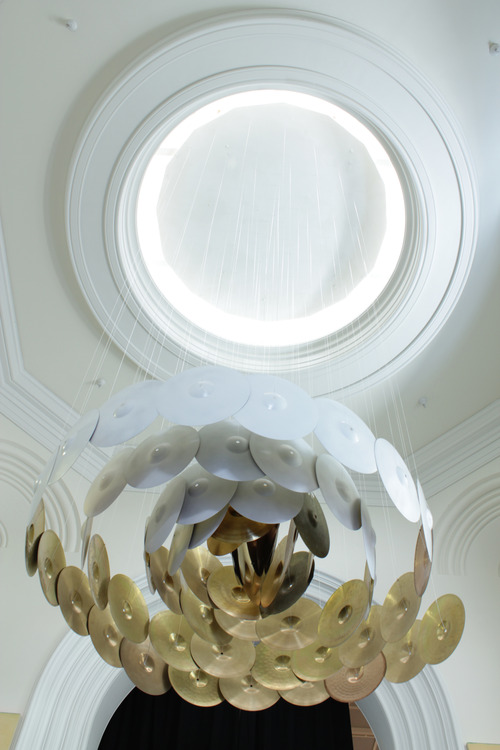 What's your absolute favorite place in the city/the world to be? I went to Arches/Moab for the first time this summer and it's all I have been thinking about. I need to get back there soon.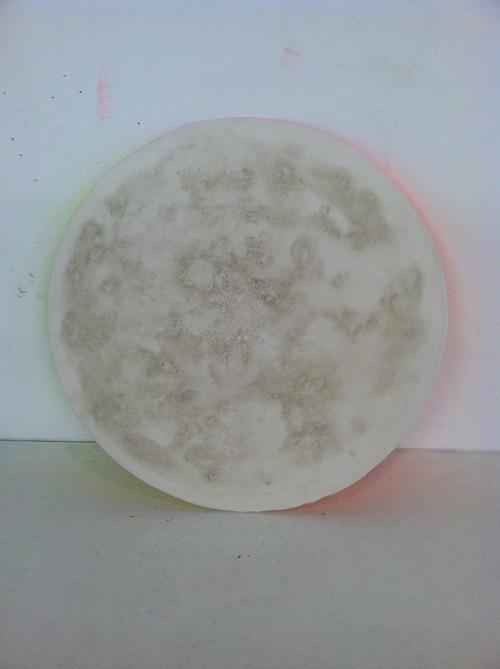 What are some recent, upcoming or current projects you are working on? I just finished graduate school at Stanford University. There, I wrote my thesis on a series of sound experiments/records I made that were inspired by learned behaviors in my visual practice. Basically the sound pieces are different variations of simple repeated gestures that get accumulated over time, which lead to unintended sounds, or some form of transcendence—think feedback. One of the records I made is the A-side of 25 7" singles from my record collection playing at the same time. Another piece is made by playing a cast plaster cymbal with a continual open loop. For my thesis exhibition I created a large-scale sound installation inspired by the sun and the moon.
I am currently an artist in residence at Facebook Headquarters in Menlo Park, California. There, I will be working on a wide array of posters and books/zines, as well as embarking on a large-scale artwork that has yet to be determined.
LAND AND SEA is currently working on a book with an experimental filmmaker named Paul Clipson, and a 7" vinyl record with a pretty intense Oakland band called Black Spirituals. A book with Tammy Rae Carland is in the works as well. Got some other projects brewing, but it's too early to talk about them.
A new project just launched on the interweb called Dose Projects that I am excited to be working with. A New York based artist named Laura Splan put it together. The project creates a platform for online sales of artwork. What's interesting about Laura's project is that the artists get 50% and then a charity of their choice gets the other 50%. New model. No middleman. New direction—into it.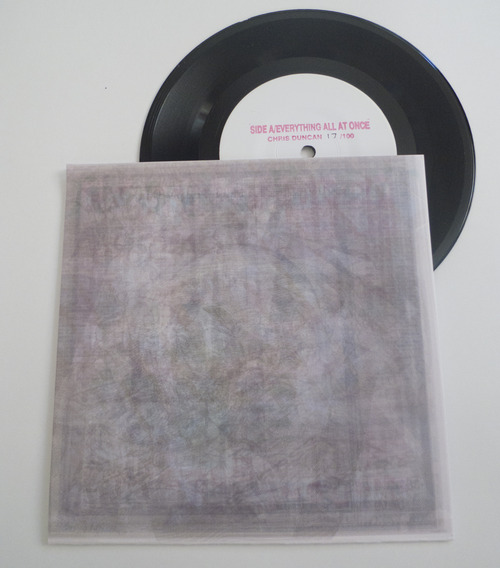 Any current or upcoming shows we should know about? I will have work in a group exhibition at the DiRosa Preserve In Napa, California in November. The show is about generative art making practices (art that creates platforms and opportunities for other artists to create work) and is inspired by a piece by William Wiley called Beatnik Meteor. The Wiley piece is basically a time capsule of collected collaborative works. I will be creating a site specific sound sculpture that bay area composer/musicians Ben Bracken and Ashley Bellouin will use to compose a piece of music.
Early next year I will be participating in a group exhibition at the Berkeley Art Museum called The Possible: Combining studio, school, library, gallery, and stage, The Possible is an open platform for exploring diverse creative techniques. This experimental exhibition transforms our galleries into workshops—a ceramics studio, dye lab, print shop, and recording studio—to foster collaboration among artists and between artists and visitors. The exhibition will build itself over time, as works created in the galleries are placed on display and artworks and other documentation are assembled into a publication created onsite.
Next summer I have my second solo exhibition with Halsey Mckay Gallery in East Hampton New York.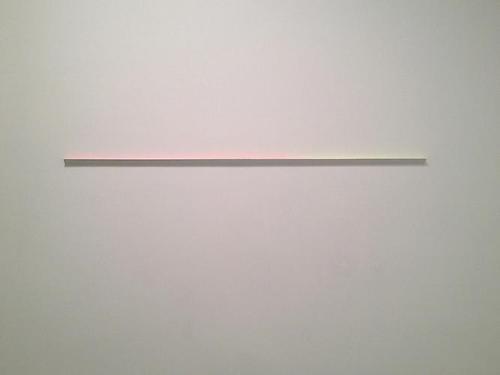 Most embarrassing moment? One after another after another after another…