Bevis Martin and Charlie Youle live and work in Nantes, France. Both Martin and Youle earned their BAs in Fine Art from Sheffield Hallam University, and Youle earned her MA in Printmaking from the Royal College of Art.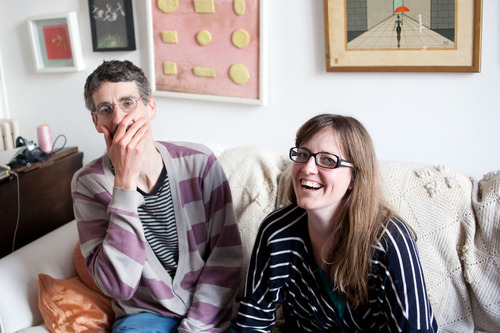 Tell us a little bit about yourself and what you do. We are two British artists living in Nantes, France. We met at art school in Sheffield in 1997, and started working together in 2004. We work mainly in sculpture, often ceramics and we look at the transmission of ideas through images and objects—how knowledge is passed on in text books or school displays.
What are some recent, upcoming or current projects you are working on? We're recreating some 'Eureka' moments from the history of science out of clay—a bit like nativity scenes from a folk art museum but with Newton under an apple tree or Archimedes in the bath. These almost mythological moments of pure thought and enlightenment are being rendered with some ham-fisted modeling.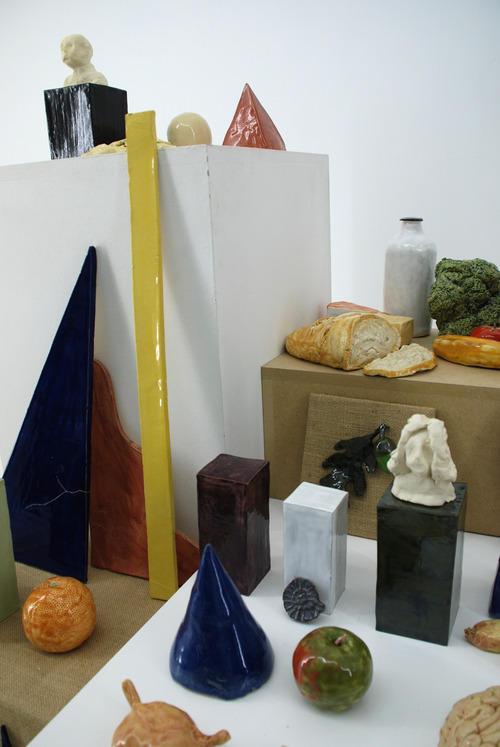 If you had one wish what would it be? CY: I spend a lot of my time dreaming about a studio multiplex that belongs to us, with a dirty room, a clean room, an office, a kitchen, a store room, an outdoor studio for summer, an empty room…
BM: At the moment, nicer weather.
How did your interest in art begin? CY: Looking at an MC Escher book with my brother as a child, and as a teenager spending hours looking at record covers whilst listening to music in my bedroom.
BM: My dad is an artist so drawing and painting were a big part of my life as I grew up. He has a very meticulous, detailed style that I strove to imitate for many years.
If you had to explain your work to a stranger, what would you say? BM: We make conceptually muddy work about our half-remembered memories of lessons from school.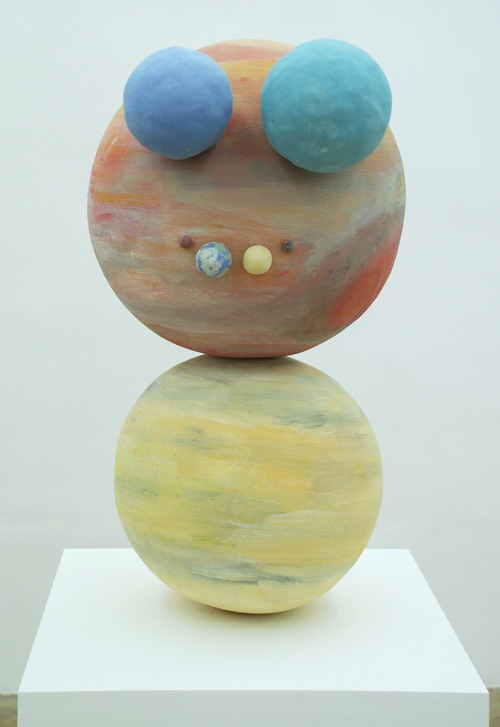 What kinds of things are influencing your work right now? CY: YouTube videos of people trying to explain the fourth dimension.
What materials do you use in your work and what is your process like? BM: Currently we make a lot of work in ceramics. We go to our studio almost every day and work on a few sculptures at the same time dealing with the different steps in their production—modelling, hollowing out, building up, firing, glazing and so on. We'll also do some talking and drawing to work out what we are going to do next.
CY: There is also an ongoing process of collecting books and found drawings and other sources that inform what we do, which involves going to lots of junk markets and charity shops as well as visiting museums and spending too much time on the internet.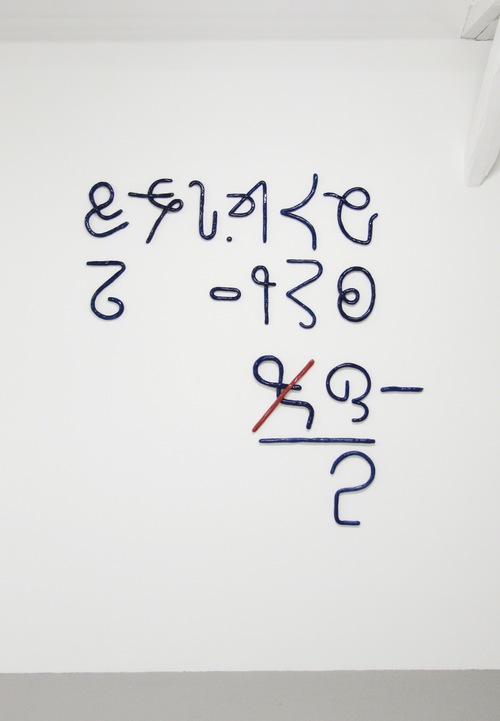 What artists are you interested in right now? CY: Seulgi Lee, Antoine Marquis, Emmanuelle Lainé, Bruno Botella, Philip Guston, Georgio de Chirico, and a surrealist from Nantes called Pierre Roy.
What do you do when you're not working on art? BM: We have a two-year-old daughter so we play Duplo with her.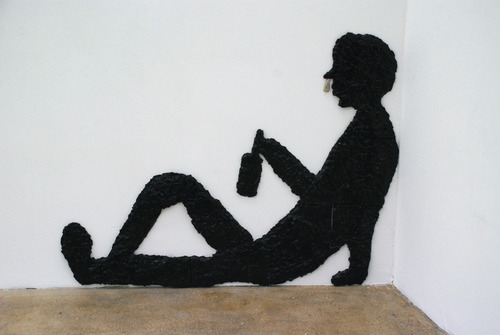 How long have you lived in Nantes and what brought you there? BM: We've lived in Nantes, France for 10 years now. We came over when Charlie was invited to do a year-long residency at the art school, and we ended up staying.
CY: It wasn't our intention, but France treats her artists well, and our being foreign gives us an exoticism that seems to cast a rosy glow over our work.
What do you want a viewer to walk away with after seeing your work? CY: Not sure if this ever happens, but I'd like a viewer to feel slightly unsettled, after seeing something that seemed at once very familiar and very strange, like a badly made bootleg tape. Maybe embarrassment to be laughing at an infantile joke.
BM: With a niggling sense that something is wrong.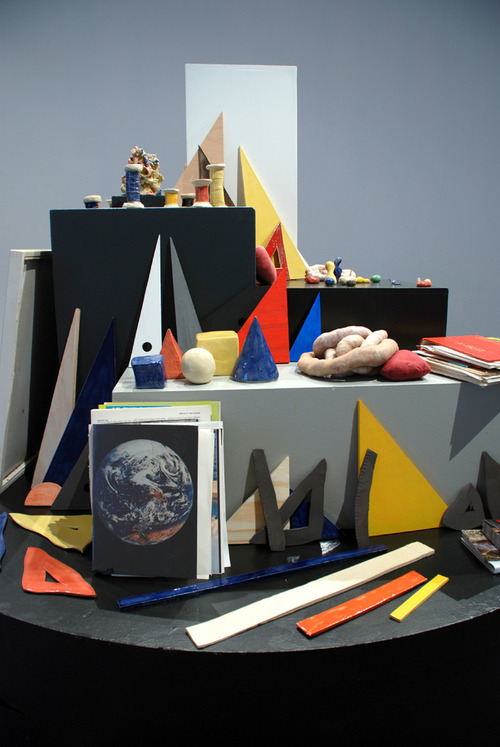 If you hadn't become an artist what do you think you'd be doing? CY: I feel like I've narrowly escaped a career in advertising…
What's your absolute favorite place in the city/the world to be? CY: After my first visit to Venice, I dreamed about it every night for a couple of weeks. I always love going to Paris too.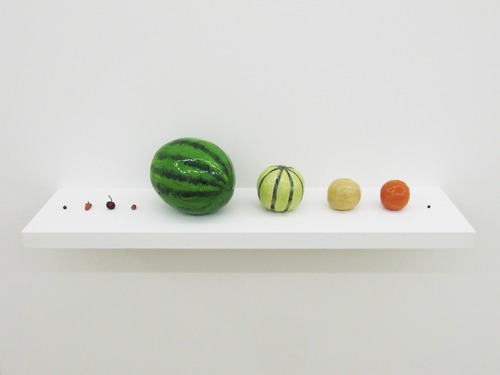 What were you like in high school? CY: I think we were probably quite similar—academic and bright but rude to teachers. I got into trouble for my cheekiness, and feel quite embarrassed by what I did.
BM: I was quite a swot and worked hard. I don't think I was rude to teachers. I also liked to think of myself as kind of poetic and dreamy so I was probably pretty pretentious and annoying.
Can you share one of the best or worst reactions you have gotten as a result of your work? CY: We did one solo exhibition where I had the impression that no one was interested in what we'd done, everyone gave our work a cursory glance before heading to the drinks. At one point one of our ceramics fell off the wall and smashed, whereupon everyone ran into the exhibition space to have a look. It felt humiliating that not only had we badly hung the work, but that its destruction caused more enthusiasm than anything we'd ever done.