Ben Sanders is an artist living and working in Pasadena, CA, just east of Los Angeles. He was born and raised there and went to school there too, receiving a BFA from Art Center College of Design.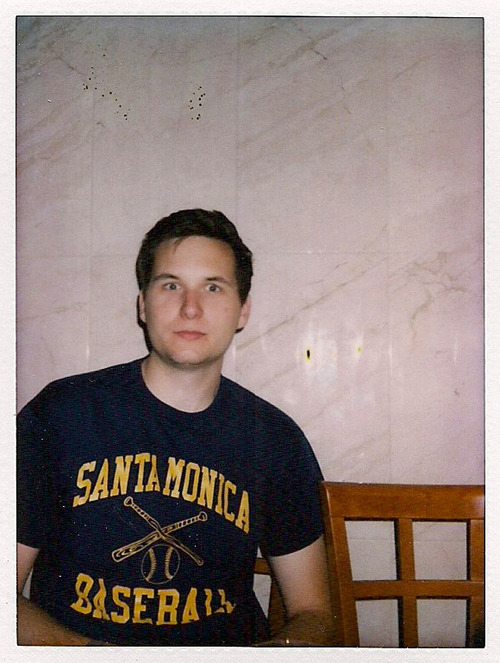 Tell us a little bit about yourself and what you do. I make all kinds of stuff, mainly paintings, drawings and prints. A lot of my work is about trying to create personal mythologies around art making, race, faith, food, and other things in my life. I also do illustrations from time to time for people like The New York Times and Bloomberg.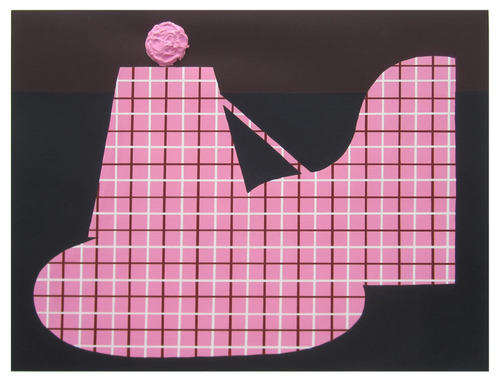 What are some recent, upcoming or current projects you are working on? I just finished this body of work called "Magic" which explored the simple joy of making paintings. It really is a magical process! The work was the product of experimenting with a limited set of aesthetic elements and trying to mold them into as many possibilities as I could, creating a language of visual ideas. Basically, I was just playing around with stuff like grids, impasto, gradients, etc. Currently I am working on some more paintings and trying to learn how to make 4X5 photographs. I am also getting married at the end of the year, and that's essentially the start of a life-long project.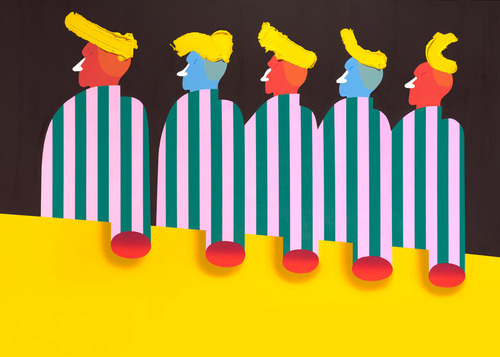 How has living in Los Angeles affected your art practice? Well, since I grew up here, I can't really escape its influence. The overall mood of Los Angeles is very apparent in my work I think. I can't really escape the color and high contrast of this city. Because of this city, but also because of the school I went to, I have always been very immersed in the commercial art world, which I prize as an influence in my work.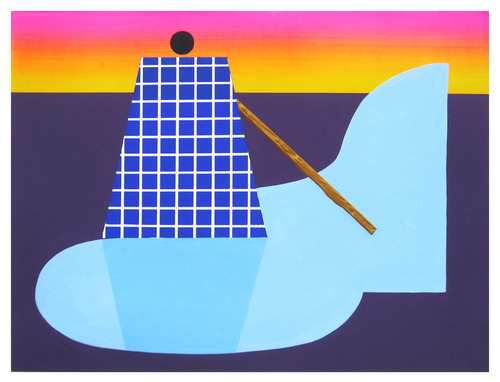 What materials do you use in your work and what is your process like? My paintings are very material-centric. I mostly use acrylic and vinyl paint, but I also use oil in very controlled ways. I use a lot of different mediums too. I am very interested in applying paint to a painting in different ways, for instance, I have a whole drawer of acrylic brush strokes that I painted on glass and then peeled off, and I can collage with them. I also screen print a lot of elements onto my paintings. In addition to playing around with the mechanics of images, I want to play around with the mechanics of the physical object, and I want it to be a product. I also use a lot of tape.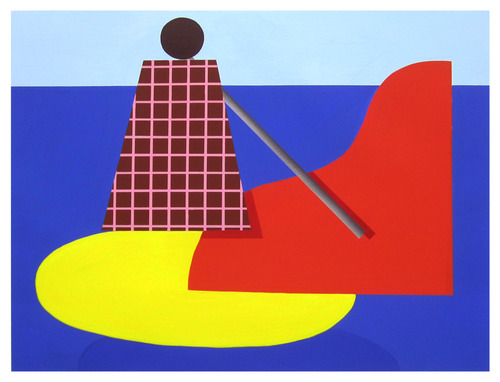 What kinds of things are influencing your work right now? Lately I've been really interested in the aesthetics of choice. Like menus, pictures of food, ads, stuff like that. The other day I was walking around Target and it was blowing my mind just thinking about how much STUFF there is under one roof, how many different versions of the same product exist, and how big and involved an operation like a supermarket really is. I am also very interested in noodles at the moment, as things to eat and to paint. I love noodles, regardless of type, pho, ramen, spaghetti, you name it. Any noodle based culture is on the right track in my opinion.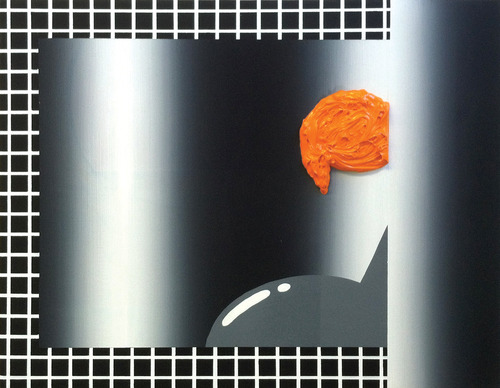 What artists are you interested in right now? Hans Holbein, Winfred Rembert, Roy Lichtenstein, Matthew Barney, George Lilanga, Trudy Benson, Matthew Palladino, Brian Wilson.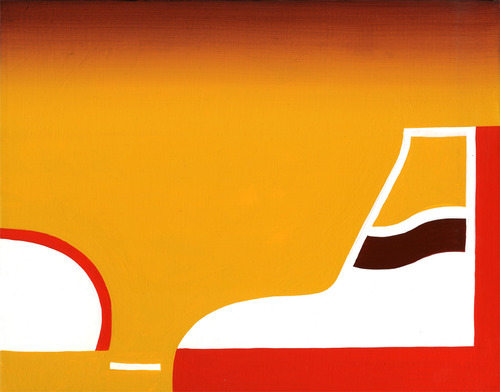 What was the last exhibition you saw that stuck out to you? The Ken Price retrospective at LACMA. He is kind of one of my heroes. His sculpture in person is unbelievable.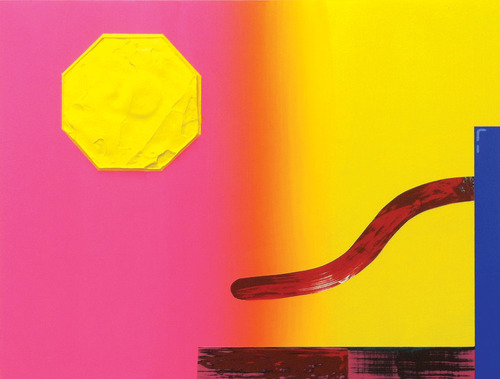 What do you do when you're not working on art? I hang out a lot with my fiance, and I like to cook, especially pickling and canning. I also like to hang out with people with disabilities.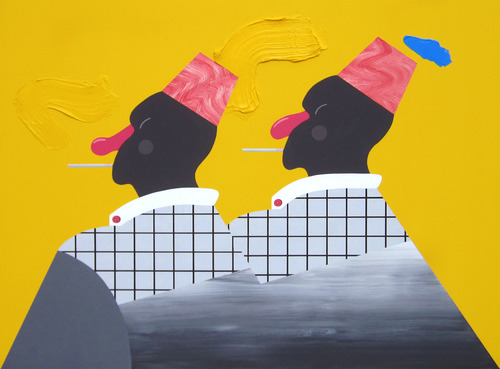 What are you really excited about right now? Getting married and planning a wedding. I also just moved into a new studio with some other artists, and there is a lot of good creative energy flowing.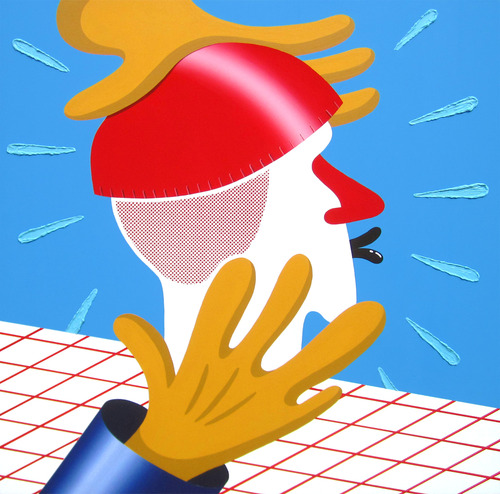 What past trends in art would you like to see be brought back? It would be cool to paint a church.