Alan and Michael Fleming are artists and twin brothers based in Brooklyn, NY. They went to graduate school as a collaborative and each received an MFA from the Performance Department at the School of the Art Institute of Chicago in 2010. Their recent solo exhibition "GAME ON" was presented at threewalls in Chicago and the Active Space in Brooklyn in 2012. They have an upcoming show at Cindy Rucker Gallery in the Lower East Side opening February 2nd.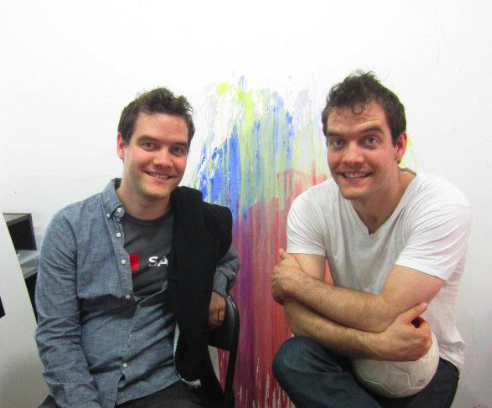 Tell us a little bit about yourself and what you do. We are twin brothers who make art together. We grew up in the suburbs of Chicago. We like to make artwork that is physical, conceptual, and fun. Our performance work usually deals with relationships between the body, space, and architecture. We have started to work more heavily in sculpture and photo recently, which has brought a subtle shift to our studio practice.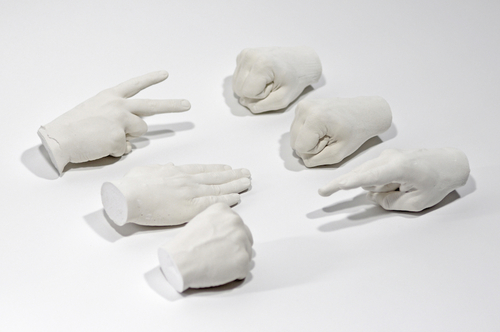 What materials do you use in your work and what is your process like?  Our ideas come from very unusual places sometimes. We like to work with physicality or with everyday materials, so our process often starts with the seed of an idea, a compelling object, or some kind of action. We will start brainstorming and trying things out, then we usually get into a big fight. After a fight is when we usually come up with a good idea. Then something just clicks and we agree on what the piece should be and start to get excited about it. From that point on it's just creating the final work and refining it.
What kinds of things are influencing your work right now?  Comedy, failure, and headstands.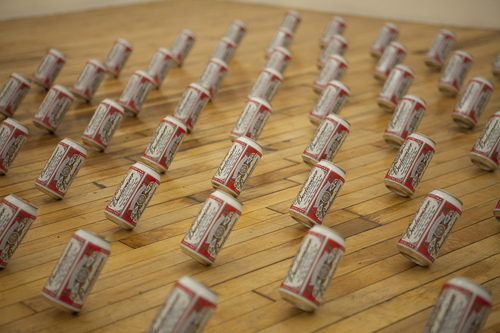 What do you want a viewer to walk away with after seeing your work? A desire to be more open to the world around them.
How has living in New York affected your art practice? Living in New York has been a great way to meet other artists and get opportunities to show our work. There is so much going on here that you can't help but feel activated. The network of artists and arts professionals we have met through the Artist in the Marketplace (AIM) Program and the NARS Foundation this year has been a huge boost to our art career.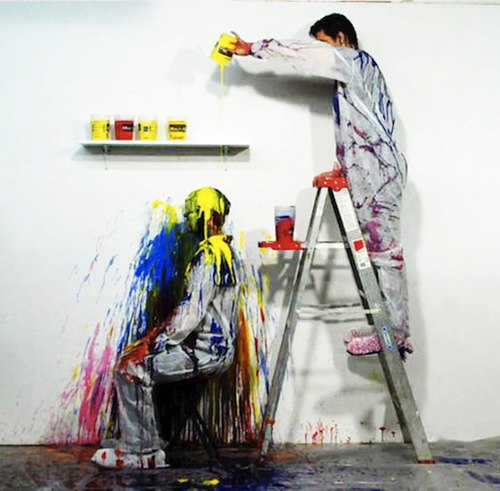 What was the last exhibition you saw that stuck out to you? Alan: Wade Guyton OS at the Whitney Museum of American Art. Michael: Steve McQueen at the Art Institute of Chicago
What do you do when you're not working on art? Michael: I work at Columbia University running webinars for online courses. Alan: I work at iLevel doing art placement and installation. Also I just discovered this new parkour gym BklynBEAST which I plan on frequenting.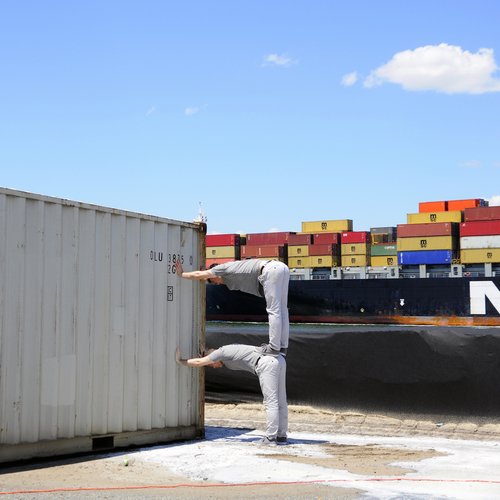 What were you like in high school? Alan: I was a pole vaulter, practiced breakdancing by myself in the basement, was on a professional dodgeball team and played soccer. Michael: I was a vegan, listened to punk and hardcore, loved to draw, also played soccer.
How did your interest in art begin? Teenage Mutant Ninja Turtles.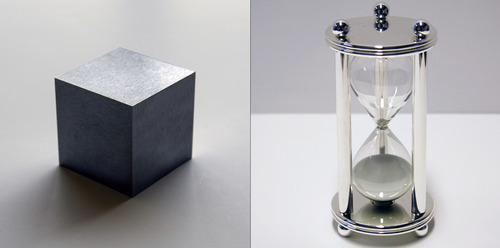 Any current or upcoming shows we should know about? Yeah, our Spring exhibition schedule is already pretty packed! We have a solo show at Cindy Rucker Gallery in February, then we are doing a Group Show in our studio at the NARS Foundation called "NBD" (with all the artists who were in the No Joke exhibition at LVL3 back in the day. We are performing at the New Museum for"IDEAS CITY" in May, and then we will have work in "Bronx Calling: The Second AIM Biennial" at the Bronx Museum of the Arts.